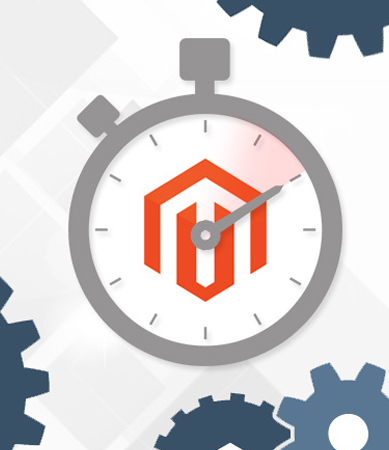 An eye-pleasing Magento store that suffers from a lag in loading speed can do more harm than good for your online business since an average viewer only sticks around for 3 seconds for the site to load and will immediately unclick after that duration. This is where Website Speed Optimization becomes highly necessary for the best first impression and that's where we also excel at. Our in-house team of certified Magento 2 experts will instill the best Magento Speed Optimization practices in your online store which will improve your site performance and hence the elated customer experience is automatically ensured. Furthermore, we also house SEO experts who will optimize your Magento store in terms of its keyword density, title, meta tags, and descriptions, etc that will further eliminate the elements that hinder your site loading speed.
At BestMagentoTeam, we realize how to enhance your site and improve client commitment over various programs, working frameworks, and distinct mobile devices. To improve page speed and the overall user interface, we proffer highly up-to-date Magento Speed Optimization solutions that incorporate carefully calibrating the server condition alongside custom source-coding, UI Improvement, and improving site functionality. Our Magento 2 experts will thoroughly review your eCommerce site and then offer you expert recommendations personalized for your site. We also perform database navigation for a better overall site working where every new feature is updated to impeccably connect with the target customers' needs.
What We Offer-
Site Server Optimization: Through our advanced Website Speed Optimization approach, our experts guarantee a committed server in accordance with the best SEO practices & rules. Not just that, we optimize server memory which will further make your Magento e-store perform more quicker and robust.
Database Optimization: Upgrading the best database execution and unfaltering quality is what we ensure with every new site. With the help of our team, we initiate site overhaul through the Magento Code Optimization process which has a direct positive impact on your site's dynamism and loading speed. Excessively bulk looking sites are turned into lightning-fast business machines by conveying packed Website Speed Optimization strategies.
Magento Store Optimization: Empowering and adjusting reserving frameworks through the administrator board. Site execution, highlights, and capabilities of your Magento site are radically improved via our Magento Speed Optimization Techniques. This also helps us in ensuring that our developed Magento stores are browser-compatible and perform equally admirably across all mobile devices & PCs.!