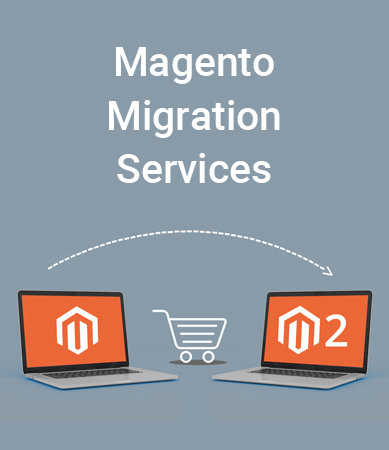 If you already own an eCommerce website and feel that its performance has started to dwindle recently, then that's because it's starting to fall behind the curve when facing the new, improved websites that exist today. In that case, you definitely need to revamp your business strategy via Magento 2 Upgrade Services, something that we at BestMagentoTeam are the absolute professionals at. Our team of technically apt and highly seasoned Magento developers has the ability to spring your store back into life through an A-grade level of Magento Migration Services that are proven to remain in speed with the latest industrial standards.
Through our high-end level of Magento Migration Services, we help you migrate your existing site onto the Magento 2 platform that offers you better security patches, user-experience, secure payment gateways, online merchant support, query submission, online support community, and so much more. With our expert Magento Migration Services, you will find that your website straightaway improves in performance levels and yet preserves all of its best bits. Also, as Magento itself releases new features and version updates from time to time, you might still want to migrate to the latest version of Magento 2 even if you already have a Magento-based store. Again, we help you with that. On the back of our advanced Magento 2 Upgrade Services, your Magento eCommerce store will, as a result, remain in sync with the latest algorithms and patches that ultimately help you remain atop of the competitors.
Regardless of the eCommerce platform, you are currently using, Magento 2 Migration will add more brand power to your business and lend you the key to global brand recognition. Making the transition to Magento 2 will absolutely be a colossal jump to every kind and scale of businesses. Doesn't make a difference whether your store is currently working on Magento 1 or some other random eCommerce platform, our A-grade Magento Migration Services are for everyone, and they work impeccably for everyone. We retain a group of certified Magento 2 developers, designers, coders, and team them up with marketing professionals who together ensure the best possible project outcome in business terms. We will make the Magento 2 Upgrade Services procedure quick, error-free, and bother-free. Embellished with state of the art performance features, Magento 2 offers better security, unbeatable code execution, quicker page load time, and a much more prominent mobile device adaptability to assist you with winning the online marketplace effortlessly.