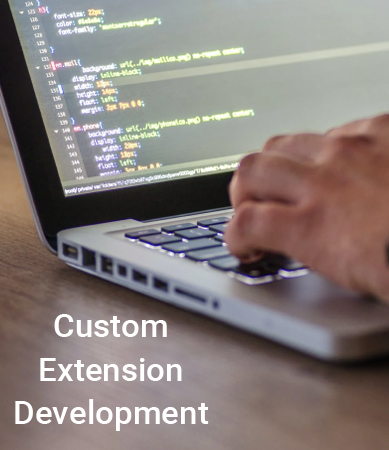 Our experts at BestMagentoTeam offer end-to-end Magento customization solutions that are in accordance with the latest industry trends and also capture your personal imagination with what your Magento store should look like. Our Magento Custom Extension Development Services are fully customizable, scalable, flexible, and simple. The way your Magento store interacts with a third-party system can really influence your site performance, and that's where we can provide a suitable architecture that will eliminate all conflicts between different site modules, courtesy of our vast experience in delivering the most globally accepted level of Extension Development Service. For the best results, we make sure that your customized theme runs perfectly with all the available Magento as well as PHP versions, and we do so via thorough testing procedures. All your customers are assured regarding your site performance as a result and that is how your customized extension turns into a smash-hit success.
At BestMagentoTeam, we offer the best Magento 1 as well as Magento 2 expansions/themes/plugins and module development solutions that sustain 360-degree adaptability added to your online business site. Magento Custom Extension Development Services that we deliver are highly suitable for all business verticals where we instill added functionality to Magento stores for added ease of use. Through our Extension Development Service, we assist you in turning random site visitors into regular purchasers by offering them a highly simplistic yet innovative user experience through fully-automated solutions. Our group of certified Magento Developers has a complete grasp of all Magento 1 and Magento 2 terminologies. Since we know how every Magento store works, its main points of interest, facilities, limitations, and which area of your Magento site needs the Magento Custom Extension Development Services the most.
We follow the most in-trend project development approach that in accordance with the global standards of programming and Magento PHP development solutions without modifying the CSS code. In this manner, through our Extension Development Services, our professionals ensure that your site won't present issues when introducing reports on your foundation. With crucial Magento Custom Extension Development Services introduced to a monotonous eCommerce site, online business owners, e-sellers, vendors, shippers, etc get the chance to make their online brand store look attractive, highly engaging, and dynamic. Our primary point is to build up a proficient connection with our clients and our clients to their own customers. Project innovation is at the peak of our priority list with all small and large Magento work.